Everyone always has a ton of questions about swinging, the club, what happens at parties etc. This section of the website provides some answers to Frequently Asked Questions.....
Where is Club Rome situated?
Club Rome is based in Johannesburg, Randburg area, South Africa.
Will I get lucky?
Sex is never guaranteed! We are an Adult club, not a brothel! We simply provide a safe, clean and discreet facility. When you attend a Club Rome party, you are not paying for sexual gratification. The idea is to attend our party to wine, dine, dance and have a good time, as well as meet other like-minded people.
If you should meet a couple that tickles your fancy and something were to happen, then so be it. But that's between you and them; it has nothing to do with the service we provide.
Is safety enforced?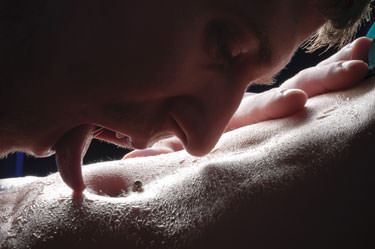 No, we cannot enforce safe sex (although we strongly, absolutely, unequivocally recommend it). The Human Rights Commission has told us that we cannot force anybody to wear a condom. We can, however, tell you that there are condoms available in every room of the club, which we strongly encourage all members to use. (In our own opinion, anyone who chooses to practice unsafe sex is a complete idiot! But it's your choice....)
Remember, people, it's your right to choose - anyone has the right to say no if the other interested party refuses to use a condom. Play it safe - don't let anyone convince you otherwise!
When are the parties held?
Parties are held every Wednesday, Friday & Saturday night of the month.
Do I have to be a member of Internet site to attend?
Yes, if you do not have access to Internet, please call the Webmaster - See Contact Us
Do I have to attend an Introduction before I can attend a party?
Yes, upon registration, you will receive an email explaining the procedure, you need to attend any party with the email that you received and be there before 8:30pm.
Who can attend the parties?
All members and first timers are welcome on any party night If it is your first time at the club the previous point applies i.e. new members must first attend an introductory session, which is done at 8:30PM promptly, so please ensure that you are there in time.
It's my first time at the club attending a party. What time must I be there?
Simply check our calendar for when the next party is taking place, Email/SMS you're booking to the email addresses or numbers supplied under contact us. Make sure you get to the club by 20h00 for a tour of the club. Doors open at 19h30
Is food provided at the party?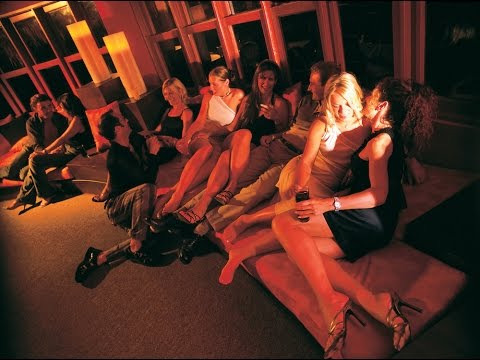 Yes
Do I have to get naked?
The simple answer is NO! The rules of our club are very simple - you do only what you feel comfortable with. Club Rome is an Adult club, which means that you get to wine, dine and dance in an erotic environment. Anything else you do is up to you. There is no requirement to take off any of your clothes if you do not want to, as long as you remain within the public areas.
Public areas include:
Bar Area
Dance floor
Dining room
Locker room
Some rooms do require you to be naked to enter. Rooms where nudity is required include:
Coliseum (Voyeurs room)
Media Room (Play Room)
Slave Box (Dog Box)
Dark rooms
For the rest, the choice is up to you.
Is swinging allowed at these parties?
Yes
Are drinks provided at the party?
Yes, it is an open bar, you may bring your own.
What time does the party start?
At 19h30
Do I have to book to attend a party?
NO, you do not have to book. If you book, you will receive a discount. As first timers though you are not able, just bring your invitation which is required for your first visit.
Why the increase in costs?
As everyone knows there's a deposit on lockers and towel/s.
· R40.00 per locker
· R80.00 per towel
After lots of consideration and with the costs constantly going up, we have decided to add the cost of Maintenance and Laundry. A charge will be retained per item (i.e. R20 locker and R40 per towel).
Deposits MAY be left as tips but you have to say so. We hope that this will not be too much of an inconvenience.
Reception will be open till 02:00 in the morning and any returns after this time will forfeit the deposit.
Will I get an invitation to the parties?
We do not send out "invitations" to attend parties. If you apply for membership on the internet site or the club you are eligible to attend a Friday night parties. The Saturday night parties are for couples. (Singles by invitation only) Simply check our calendar for when the next party is taking place, Email/SMS your booking to numbers supplied under contact us. Parties start at 19h30 If it's your first time make sure you get to the club by 20h00 for a tour of the club. That's it.
What does it cost?
Please check each party as pricing can change per event. Click the ALL PARTIES link at the top menu.
* Club Rome provides a venue for swingers and alternative lifestylers to live out their adult fantasies. We do not charge members to attend parties but we do expect you to help contribute towards the cost of running these parties. Most of you know what it costs to have a party these days and it would be unfair to expect Owners of Club Rome to pay for the parties each week out of their own pockets.Club Rome's entrance donation is an easy way for their swinging friends to help contribute towards the cost of hosting these parties, including the cost of meals, drinks and entertainment. The amount of the entrance donation may vary according to the actual costs incurred in running the parties.
Is a meal included in the entrance donation?
Yes, a full buffet dinner, deserts and coffee.
Could you please give me some advice?
The parties are fun, sociable, sexy, entertaining. Emphasis on party! The most important thing to remember is that we have NO expectations. That means that what you do is entirely up to you! If you want to just come and check out the scene that is perfectly acceptable. You do not have to undress, get naked or do anything you are uncomfortable with. No-one will force you to do anything. Basically, the party will flow as follows:
20:00 Newcomers tour of Club Rome
21:00 Socializing, making new friends, meeting old friends, dinner etc
22:00 Floorshow (normally a lady dancer)
22:30 Dancing, partying, drinking etc
01:00 Music volume is reduced, people generally drift off to heated pool, Jacuzzi's, private rooms etc. Doors are closed and no further entrys are allowed.
04:00 Bar closes (the latest) and evening ends. People may sleep over.
There is quite a bit of sexual activity that takes place (they are adult parties, after all) and if you want to get involved, great. If not, that's cool as well.
So what can you expect?
Well, you can count on:
having fun
being able to express yourself
being free to be an adult
meeting new and exciting friends
being in a sexy, erotic atmosphere
great food, cheap drinks and a sexy strip-show
getting home very, very late
Anything else, well you decide on that for yourself!


Is the club whites only?
At Club Rome we don't differentiate between people based on color, race, religion, size, orientation or any other criteria. We welcome anyone who supports the lifestyle we believe in..... We also do not divulge any personal details about our members. However, swinging is a matter of personal choice and who you chose to spend time with depends on your own personal preferences. So although you are welcome at the club, we cannot guarantee that you will find someone to swing with - and that applies to everyone who attends. The best thing to do is come along to a party and check out the vibe for your self. Thereafter, you can make your own mind up on whether the scene is for you or not.
What about safety and confidentiality?
Club Rome is a private home, providing a venue for friends to practice the lifestyle that they have chosen.
Club Rome has strict rules and is NOT open to just anyone. We believe that your safety and confidentiality are too important to leave to chance.....shouldn't you give it the same consideration?
What about validation of new friends?
Anyone wishing to join us must first go through an introduction and validation process. This helps to ensure that new friends are:
Entering the lifestyle of their own free will
Understand the Club Rome rules
Fit the Club Rome culture
Given some practical advice before entering into "uncharted waters"
What about Safety & Security?
One of our key concerns is safety and security. Equally important is confidentiality, especially when one considers the intolerance and misunderstanding the general public has regarding our lifestyle. To ensure that everyone can enjoy the lifestyle in a safe environment, secure in the knowledge that their identity or particulars will never be disclosed, we have adopted a number of unique security measures, including:
Turning away people who have committed past infringements towards the Lifestyle
Banning private camera's from the our parties
Requiring new friends to first attend an introductory session and undergo validation
Telephone numbers and email addresses are never given out
Secure parking facilities are available
Banning all drugs or illegal substances from the premises
Why an Introductory sessions?
Anyone attending an adult party for the first time feels a little bit daunted.
What if you don't fit in?
How do you find out the rules?
Will you get to meet people?
How does the party work?
To make things easier for everyone, we include an introductory session for all newbie's and first timers.
Why tour sessions?
The Tour sessions include:
Brief explanation of the party and club rules
Some practical tips on the do's and don't of swinging
Tour of the premises
Sounds daunting but all it really means is getting to the party a little earlier....
What are the benefits of attending an introductory session?
Benefits of attending the introductory session:
Get to meet your hosts
Get your online profile verified
Understand the rules
Find out how the parties work
Meet other first-time attendees (you are not alone)
These sessions will be held at the club at 20H00 before the party starts on any given night. Wednesday nights are recommended.
We run the best swingers club, they say...
We are the biggest swingers club, they say...
We have lots of single, available women, they say...
We care about you, they say...
Folks, be careful out there....
At Club Rome;
All our members are checked and verified prior to being allowed to attend our parties
We have strict rules and a code of conduct which guarantees your safety
Hookers are not allowed at our parties
Drugs are not allowed on our premises
We respect each other
We have never had a physical fight in our club
We don't disclose your details to anyone
We believe in and practice this lifestyle ourselves
We don't run a subscription-based website, where pictures of you are made available to anyone who pays the subscription fee
All the pictures on our website were taken at real Club parties and are of actual members and guests
Anyone can say they are the best... and anyone can claim to be the biggest! Anyone can claim to support the lifestyle...
BUT we actually live it, every single day!
Are there Lockers and Towels?
Yes, Club Rome has a locker room with lockable lockers and towels to rent for your convenience. These are used at your own risk.
Lockers: R40.00 deposit per locker (R20 refundable)
Towels: R80.00 deposit per towel (R40 refundable)
Lockers and towels can be obtained from Reception.