Saturday Night Roman House Party/Camping
Saturday, January 09, 2021 -
01:00pm -

Swingers Parties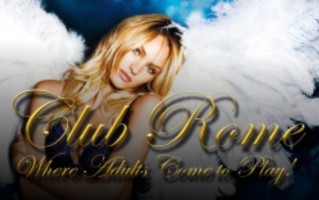 Romans
Join us for a Day jol from 1pm till Sunday
Due to the new lockdown restrictions announced on 28 December we can no longer get any alcohol to stock our bar for you guys.
Please take note that untill further notice all events at Rome will be ''Roman House Party'' style and members to supply own food and drinks. Glasses,ice and cutlery will be available.
We will be open but it is on own risk
We will implement and put safety measures in place at the Club to adhere to the Covid rules and regulations where we can.
To protect the staff, owners and members attending will implement the following:
All members will be screened at the door i.e. hands will be sanitized, temperature will be measured and members to complete a health and safety checklist.
Staff, owners and members to adhere to the social distancing rules as set by the Government.
Hand sanitiser and hand soaps will be available in the club.
Members to bring own mask.
General rules and conditions of parties available here. Please familiarise yourself with them.
Night events,camping and sleepovers will be from 6pm to 8am
Entrance Donation
Couples – R350
Single Guys – R200
Single Ladies – R100
Donation includes ALL OF THE FOLLOWING: Full access to play areas, pools, jacuzzi, rooms and camping site for those that want to camp.
(Camping fee is same as night event fee, if you have payed for a night event then you can camp for free but if you attend a DTF and camp but dont attent the night event you will have to pay camping fee.)
Let's not forget all the wicked and awesome Roman members that may be there (well it doesn't make THEM available! - but they'll be there!)

We open the doors at 6pm and close at 9pm no entry after 9pm Sleep Overs is permitted.

No better value for money swingers' party/function (or any party/function for that matter) in the country!
If the bookings are full and you wish to be added to the waiting list please contact us via whatsapp on the club phone, new members that whist to attend that cant book can contact us via whatsapp on the club phone and we will book your slot.
Club Rome whatsapp 0760200048
THIS IS A VERIFICATION PARTY.